Scena, the sun terrace.
For a long time, Merano was not only one of the most sought-after spa towns in Europe, but also the southern balcony of the Austro-Hungarian Empire. If we keep this metaphor, then Scena would have been the sun terrace of the empire: situated high above Merano, with abundant sunshine and an unobstructed view of the fascinating mountain world of the Texel Group. On one side, Merano, and on the other, the mountains form the backdrop into which Scena is nestled. At the same time, the town itself offers a whole range of sights - for culture and nature lovers alike.
read more
Scena is a bustling village in a peaceful setting. Nestled among the orchards and vineyards of Meraneo , the village offers everything one could desire - and certainly more than just its proximity to Merano. Of course, this too has its advantages: the center of the spa town is easily accessible on foot or by bus, and the impressive gardens of Trauttmansdorff Castle are just a stone's throw away
Vibrant town, impressive heritage
In addition, there is Schenna's historical heritage, which is expressed above all in the castle and the mausoleum of Archduke Johann. Schenna Castle was built in the mid-14th century, is the ancestral seat of the Counts of Merano, and today is one of the most worth-seeing castles in South Tyrol - thanks also to the original furnishings and the collections of Archduke Johann of Austria. He is buried in the neo-Gothic mausoleum with its red sandstone facade, high portals, battlements, and turrets. The mausoleum, built in the 1860s, is now considered the second major attraction in Schenna.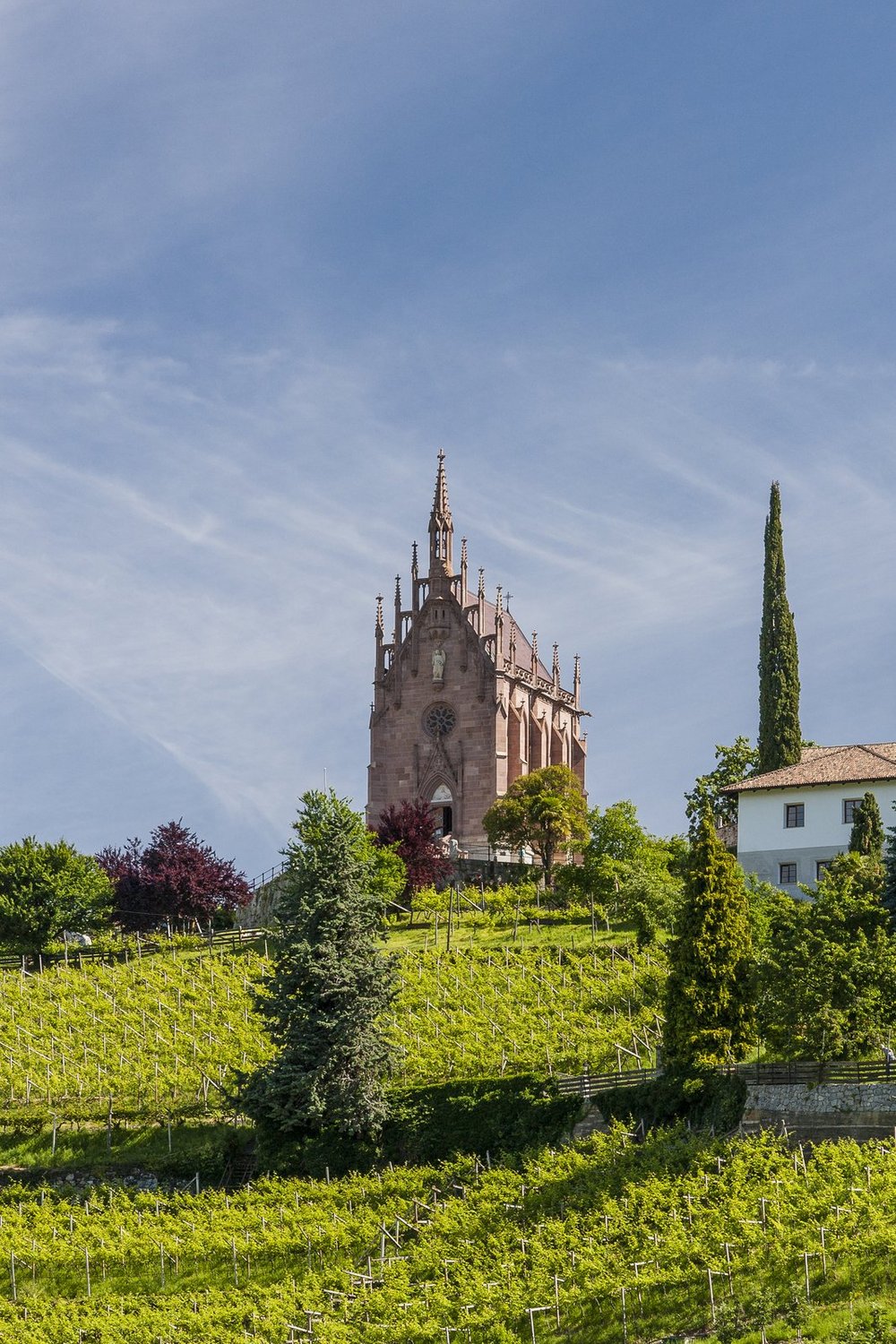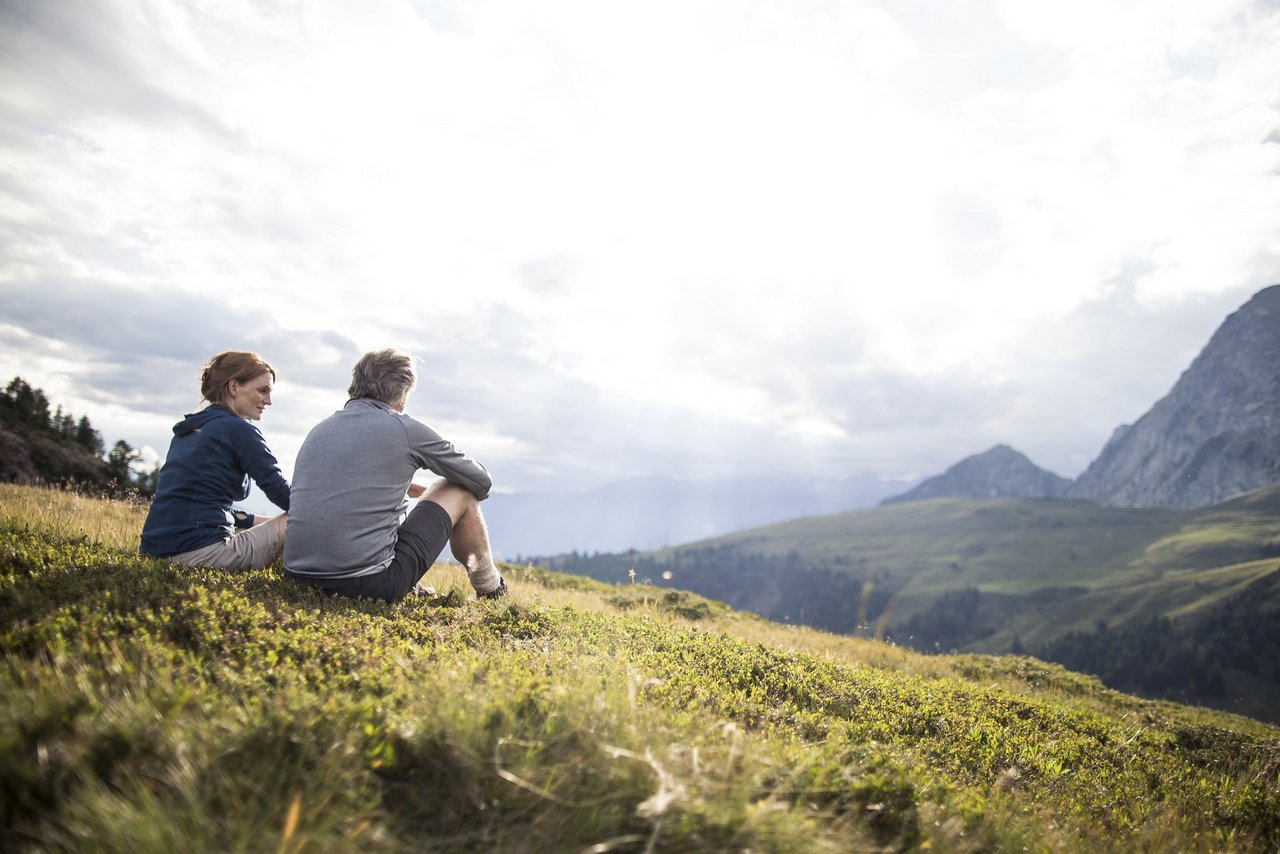 Breathtaking surroundings
The fascinating backdrop of Schenna is the mountain world of the Merano region. Behind the town stands the Ifinger, Schenna's local mountain, on whose eastern foothills lies the recreational and ski area Meran 2000. To the northwest lies the Passeiertal, home to the South Tyrolean freedom fighter Andreas Hofer and a fascinating hiking area. And to the west, the view falls on the Vinschgau and the Texel Group, which offers countless hiking trails and bike trails - at all altitudes and difficulty levels, in the woods, over meadows, and along rock faces. The mountain world around Schenna is nothing but a large adventure playground - an unspoiled one, in which pure nature can be experienced.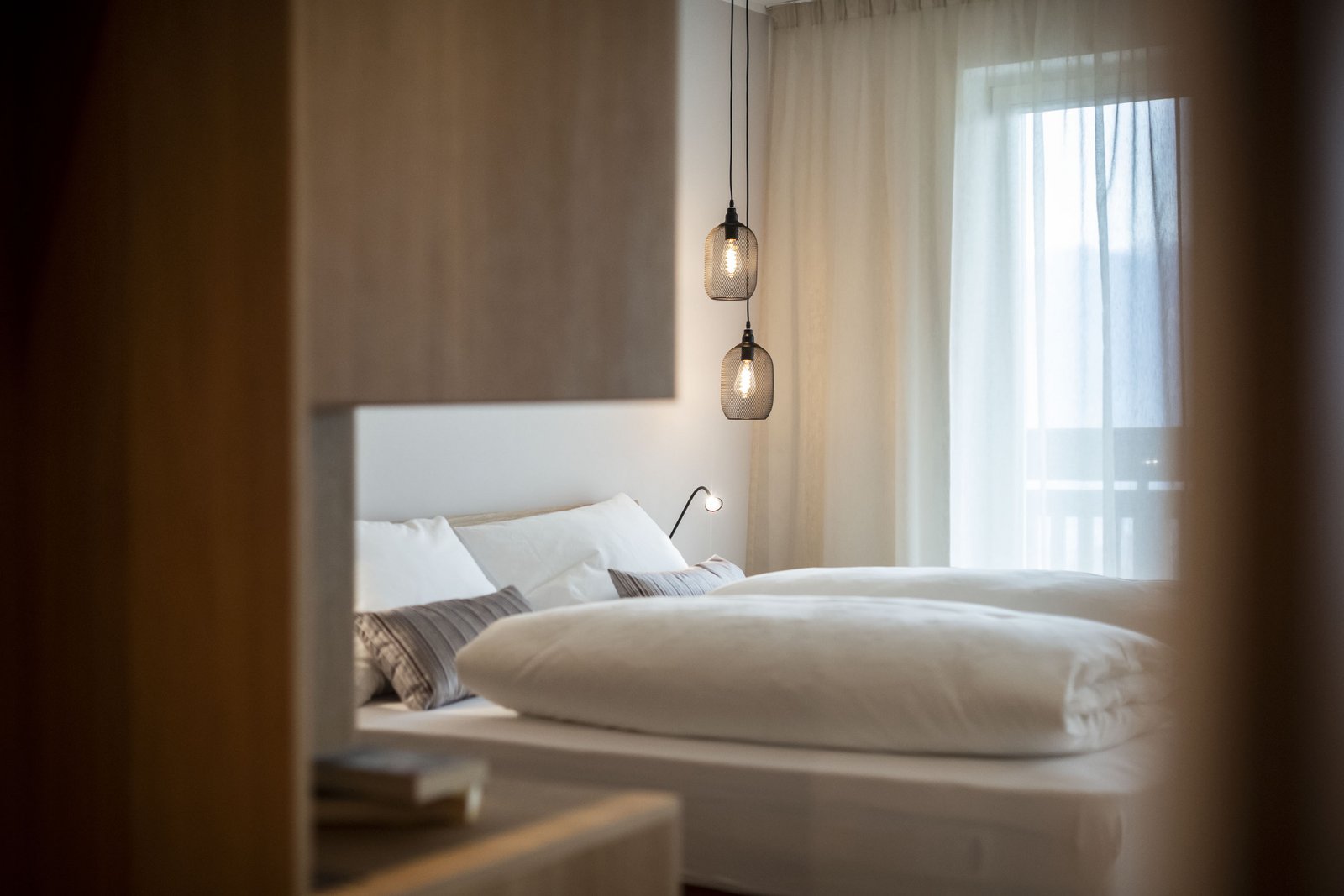 Ihr Zuhause auf der Sonnenseite
Viel Platz und noch mehr Komfort bieten die Zimmer und Suiten im Erzherzog Johann. Sie sind mit allem ausgestattet, was man im Urlaub braucht – Panorama mit Texelgruppe und Ifinger inklusive.