Slowly exhale and relax. In the quietude of Nature.
A vacation should, first and foremost, offer peace and tranquillity – relieving the stresses of daily life. Which is why the Erzherzog Johann Hotel has its own spa-wellness area including Finnish and bio saunas, a brine bath, and a cleansing steam bath.
read more
After all the outdoor activities, the organism needs to regenerate. The spa has two relaxation rooms, one with waterbeds for deeper relaxation.
Healing the body, mind, and soul.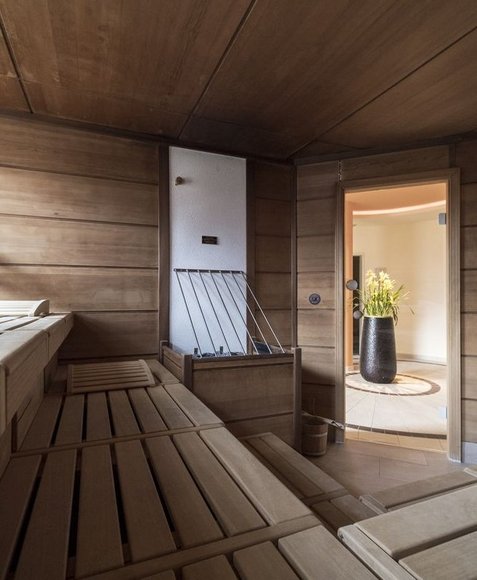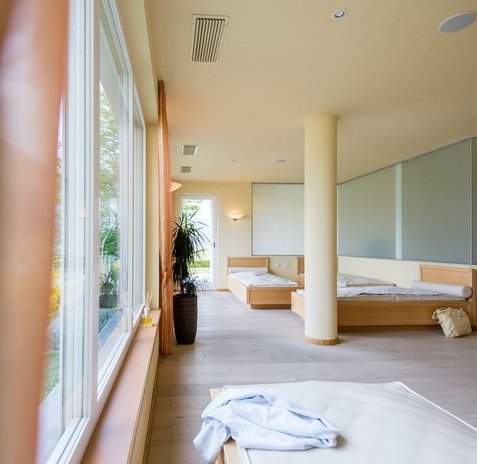 Saunas, not sauna.
The Erzherzog Johann Hotel has more than one sauna: purify yourself in our classic Finnish sauna with temperatures ranging from 80° - 105°C, enjoy the the more moderate Bio sauna at 40° - 65°C. And if you want to do something good for your lungs, treat yourself to 15 to 20 minutes in the brine bath, cleansing your lungs.

Irrespective of the sauna you choose, you'll feel the difference. Especially after an all-day hike or an exhausting ride on the bike trails.
Full immersion: aquatic bliss
Floating outdoors: In sun-drenched Schenna/Scena, outdoors is where you'd rather be. At the Erzherzog Johann, it means in our spacious garden. Sunbathing on the lawn. Then cool down in our swimming pool with views overlooking Meran/Merano and the Texelgruppe mountains in the background.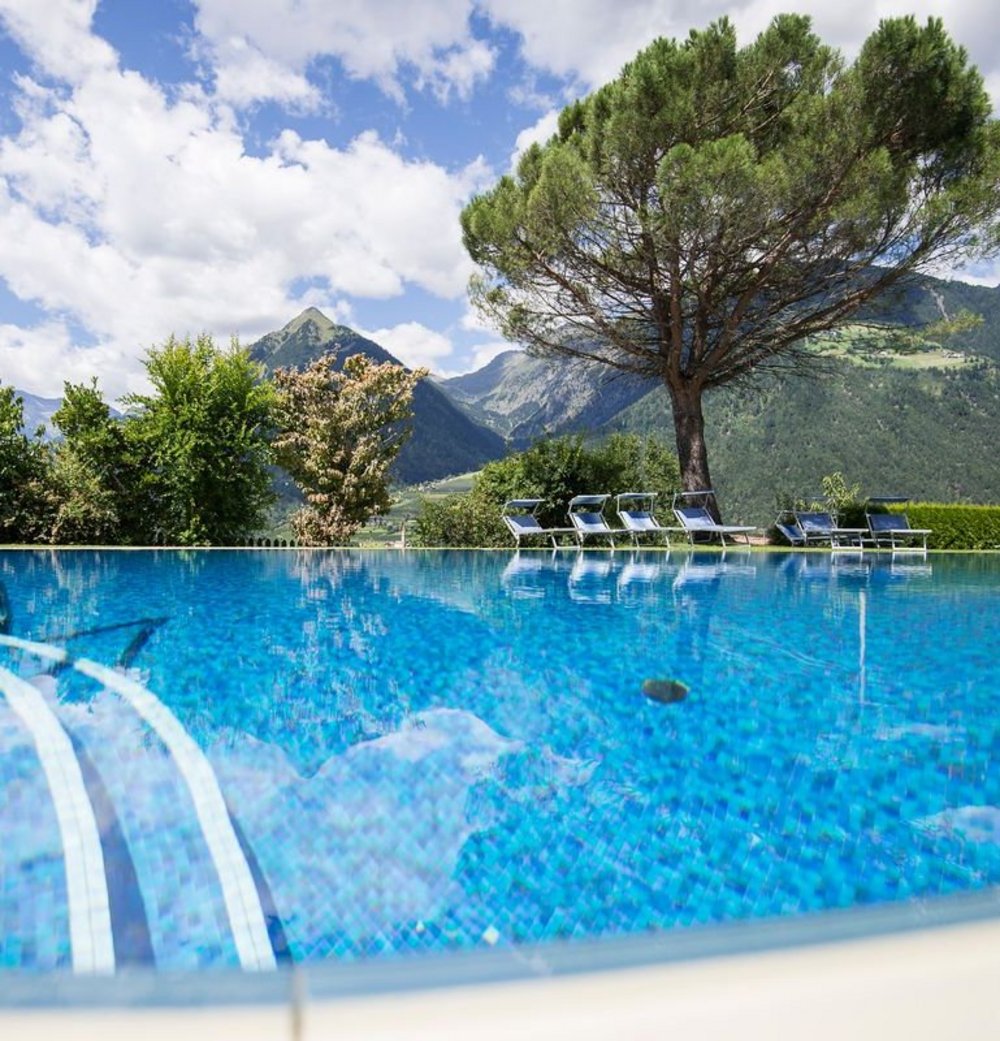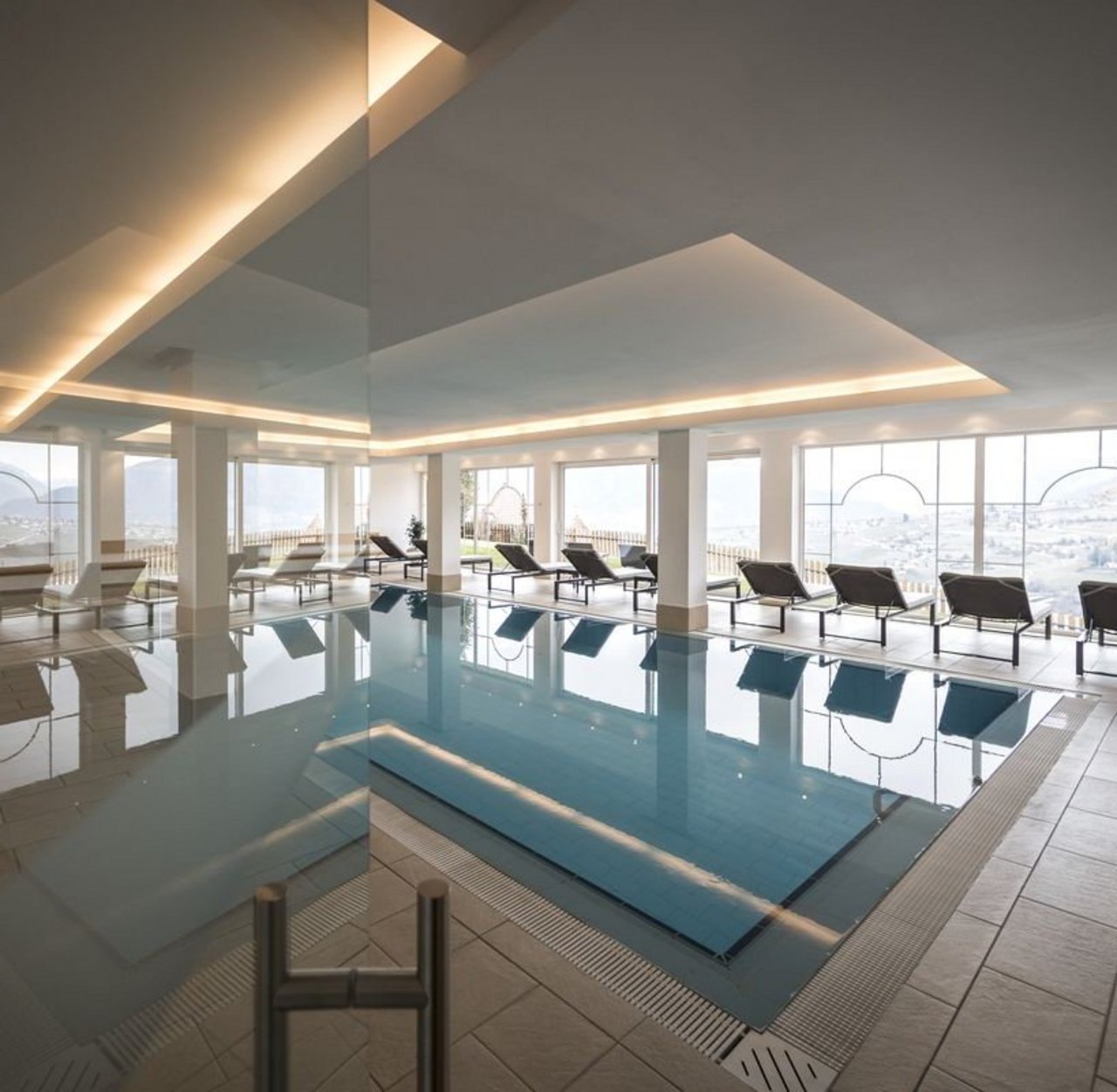 Floating indoors
Even in the event of inclement weather and a sudden drop in temperatures, you can still enjoy a dip. Trade one pool for another and slip into the warm waters of the indoor pool. The panoramic mountain views remain constant.
Time to get into shape
The Erzherzog Johann has its own fully equipped gym. We have all the right machines for your indoor fitness and cardio training program. If you prefer to exercise in the outdoors, just open the garden gate and get started. Warm up with a run through the apple orchards. If you like tennis, then our hotel tennis court is where you'd like to be. As your fitness level improves, so will your game!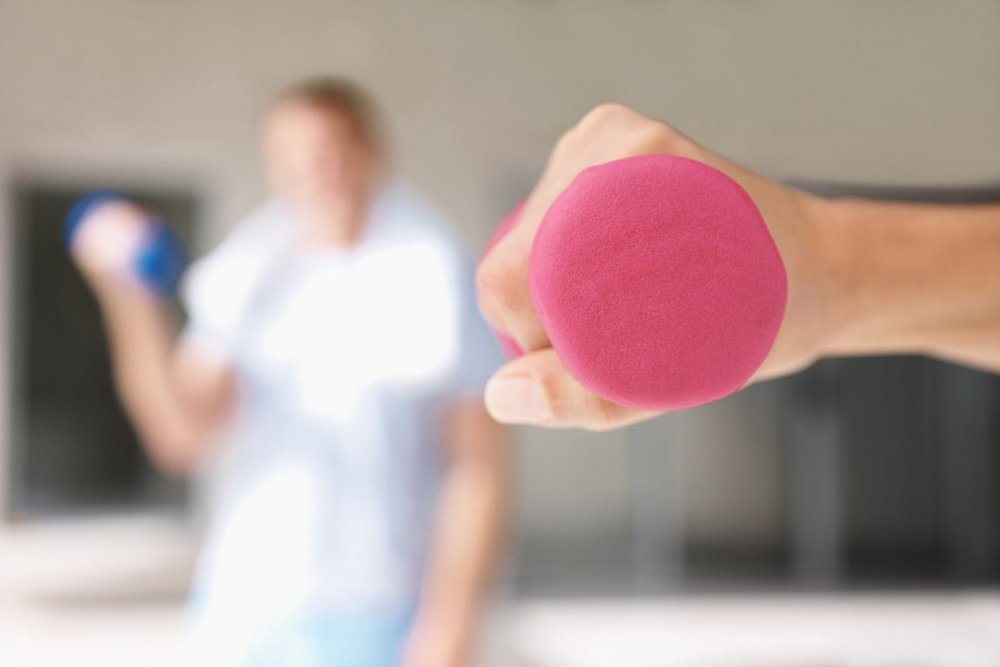 Beauty care: looking good
Beauty might come from within, but we take care of your appearance. At our beauty care department we use all-natural products. Expert hands treat you to a full body or Garshan massage, freeing tense muscles from the daily stresses. Our facial treatments add a new glow to your skin, while our beauty baths speak for themselves.
CLASSIC FULL-BODY MASSAGE WITH AROMATIC OIL
ca. 45 Min. € 66,00
Enjoy 6 full-body massage and pay only for 5!
This massage is one of the oldest forms of treatment, which loosens the muscles, stimulates the blood and lymph flows and releases tensions.
PARTIAL MASSAGE WITH AROMATIC OIL
ca. 20 Min. € 43,00
A back massage to counter stress and strains by stimulating the body's natural energy flows. Or a leg massage for releasing tensions.
ACUPRESSURE MASSAGE FOR THE FEET
ca. 30 Min. € 47,00
A specific point in our feet corresponds to a different organ in our body. By using these massages our organs are stimulated and our body is harmonised.
MERIDIAN PRESSURE FACIAL MASSAGE
ca. 30 Min. € 47,00
This massage technique will activate your meridians, releasing blockages in the skin tissue and enhancing your skin tone.
ANTI-CELLULITE TREATMENT
ca. 20 Min. € 45,00
This anti-cellulite massage can stimulate detoxification. Specific movements and aromatic oils will help your skin to become softer and tonic.
GARSHAN MASSAGE
ca. 30 Min. € 47,00
This soft and at the same time stimulating massage is executed with rough silk gloves, which stimulates, also advised for purification treatment. The positive effects of this massage have been no secret in India, where it has been known for the last few centuries.
MUKABHYANGA MASSAGE
ca. 50 Min. € 72,00
Relaxing Ayurvedic massage of the head, face, neck and cleavage. Clears the mind, removes blocks to energy and bestows new harmony and interior strength.
ENERGETIC SPINAL REALIGNMENT
ca. 20 Min. € 43,00
Spinal realignment is a gentle yet energetic treatment method. Given that the glands, organ systems and spinal column are all interconnected, it also promotes the flow of body fluids and releases energy blockages.
SHOULDER MASSAGE AND CUPPING THERAPY
ca. 30 Min. € 47,00
A shoulder massage to improve stress and tension, stimulating the natural flow of energy in your body. The cupping therapy has the same effect of a deep tissue massage and will help relax your muscles.
ENERGETIC SCAR INTERRUPTION THERAPY
ca. 10 Min. € 20,00
Scars from accidents and operations separate the lymphatic nodes and veins running across this area as well as acupuncture meridians. This can create a field of disturbance which is gently solved using this therapy.
SPECIAL CLEANSING THERAPY FOR THE SHOULDERS
ca. 60 Min. € 72,00
The cleansing peeling removes old skin cells and improves tissue circulation. The pores are gently opened and impurities are removed. The final compress soothes and relaxes the skin.
TREATMENT FOR YOUNG SKIN
ca. 45 Min. € 61,00
Specially for flawed skin. Deep cleansing followed by a soothing linseed poultice, which moisturises the skin and has an anti-inflammatory effect.
ALPINE DERM REPAIR CLASSIC
ca. 60 Min. € 80,00
In this classical treatment, the skin is thoroughly cleaned and treated with a relaxing facial massage. The alpine firming mask repairing works, provides intensive moisture and stimulates the intrinsic activity of the skin. The skin regains elasticity, more natural tone and shines with youthful freshness.
ALPINe DERM SENSITIVE LUXURY - SOURCE OF BEAUTY
ca. 90 Min. € 108,00
Alpines for the intensive care highlight humidification, streamlining and consolidation of sensitive skin. By means of an effective enzyme exfoliation to remove dead skin cells in a gentle way. On the cleaning followed by a revitalizing facial massage that works to deeply relax and rejuvenate. The specific ingredients of royal jelly intensive ampoule with subsequent Alpine modeling infiltrated deep into the skin. The skin glows as beautiful as ever in purity and vitality. Enjoy the radiance of the beauty of your skin.
BASIC TREATMENTS
Eyebrow correction from € 10,00
Eyelash tinting € 17,00
Eyelash and eyebrow tinting € 28,00
Face depilation from € 20,00
MOUNTAIN HAY BATH
ca. 30 Min. € 45,00
South Tyrolean hay is well known for its positive effects on muscles and joints. It can appease rheumatic pains and stimulate metabolism. Dive into our hay, gathered from the Passirian Mountain and let it envelop you, making you forget all the day's anxieties.
APPLE BATH
ca. 30 Min. € 45,00
Apples in South Tyrol are rich in vitamins and minerals: by sinking deep into the bath your skin gets covered by a fresh apple emulsion.
VITAL BODY PACK: AROMA DERM "SEA & ORANGE"
ca. 30 Min. € 45,00
Very encouraging and cheerful during gray days, it does well and is refreshing. Very popular because of the fragrance and the lasting pleasant moisturizing of the skin. Due to the highly effective salt from the Dead Sea, it has a detoxifying, cleansing and activating effect.
THE AROMATIC 'ALPINE MOUNTAIN PINE' ALPINE SPA PACKAGE
ca. 30 Min. € 45,00
Mountain pine oil is a tried and tested healing method for the respiratory airways when contracting a cold. The whole body compress can also help rheumatisms, gout, and issues with circulation. The therapy provides you with strength, stamina, courage, and grounds you!
PEELINGS
Gentle circular movements cleanse the body's pores while carefully treating the skin. Dead skin cells are removed, beautifying the skin.
Peeling with sea salt ca. 30 min. € 47,00
Apple-marble-peeling ca. 30 min. € 47,00
MANICURE AND PEDICURE
Manicure without varnish € 41,00
Manicure with varnish € 45,00
French manicure € 50,00
Pedicure without varnish € 53,00
Pedicure with varnish € 59,00
DEPILATION
Half leg € 28,00
Entire leg € 48,00
Bikini zone € 28,00
Underarms € 18,00
APPLE PACKAGE
ca. 110 Min. € 125,00
An apple-marble exfoliation followed by care creme
An apple bath on the floating couch
A classic full-body massage with apple oil
RELAXATION PACKAGE
ca. 80 min. € 105,00
Bay brush peeling with juniper extract
Back and leg massage with apple-juniper
FEEL-GOOD PACKAGE FOR HER
ca. 120 Min. € 145,00
A basic facial treatment - Alpin Derm Classic
A body exfoliation of your choice
A classic full-body massage
FEEL-GOOD PACKAGE FOR HIM
ca. 120 Min. € 145,00
A face exfoliation followed by care creme
A classic full-body massage
A pedicure or a manicure
OUR SMALL WELL-BEING PACKAGES
Alpine Spa package and small Garshan massage ca. 45 min. € 69,00
Pedicure and a small acupressure massage ca. 60 min. € 77,00
Vitalpina hay brush peeling and a small Mukabhyanga ca. 50 min. € 87,00
Apple bath and a small back massage ca. 45 min. € 69,00
Fitness training for greater strength and endurance
Do you value being in shape and active even during your vacation in Scena?
We offer various state-of-the-art fitness and cardio equipment to give you the opportunity to work out in the gym. Additionally, you will find a flat-screen TV to stay up-to-date. If you prefer running, there are ample spaces to do so. From the hotel, you can easily explore the Scena area. Furthermore, we have a private tennis court waiting to host an exciting match.