Vacations that linger in the heart, mind, and soul
The holiday feeling at the Erzherzog Johann Hotel doesn't just vanish … you take it home! Happy memories surrounded by the mountains. Eventful days and tranquillity around the pool. Crowned by the culinary delights at our á la carte restaurant. Blissful slumber, dreaming of the next vacation – under the gaze of the majestic Texelgruppe mountain range.
read more
Our 4-star family hotel, the Erzherzog Johann, lies on a south-facing slope in the village of Schenna above the spa town of Meran/Merano. Despite its small population there is everything you might wish for, during an idyllic mountain holiday. From this sunny vantage point, step out and discover the Passeiertal Valley.

Amongst the apple trees, the Erzherzog Johann is just a few minutes' walk from the village centre. Take advantage of our spa-wellness centre, the indoor swimming pools, an outdoor thermoregulated pool and relax in our well-tended garden. The panoramic windows in our rooms and suites offer spectacular views of the majestic Texelgruppe mountains – with the Ifinger peak in the foreground.

A stay at the Erzherzog Johann Hotel is like an immersion in the natural greenery, right here on our sun-drenched slope. Impressions of your relaxing mountain holidays will linger on.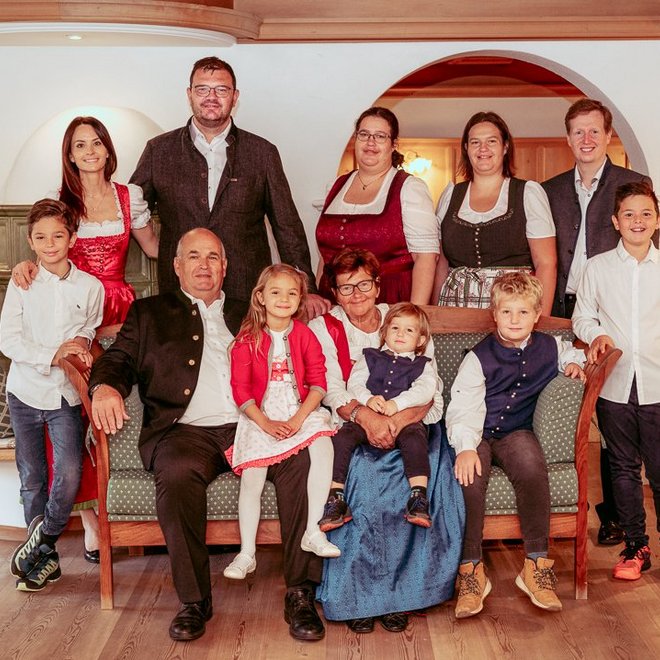 Heartfelt hospitality!
Above all else, the Erzherzog Johann in Schenna is a family hotel: the Pichler's. Fifty years have passed since we opened our establishment amongst the apple orchards above Meran/Merano. Over the years, it was enlarged and underwent several improvements. Now in its third generation, the Erzherzog Johann has evolved into an elegant but welcoming holiday home run by the Pichler Family. Year after year, our loyal guests return to savour the magic of these mountains and our hospitality that comes from the heart!
Breathe deeply and relax
Switch off – let yourself go! That's what Erzherzog Johann spa-wellness is all about: whether it's in the Finnish or Bio saunas, brine, or steam baths, you'll always have a grandstand view of the surrounding mountains. Including our relaxation rooms.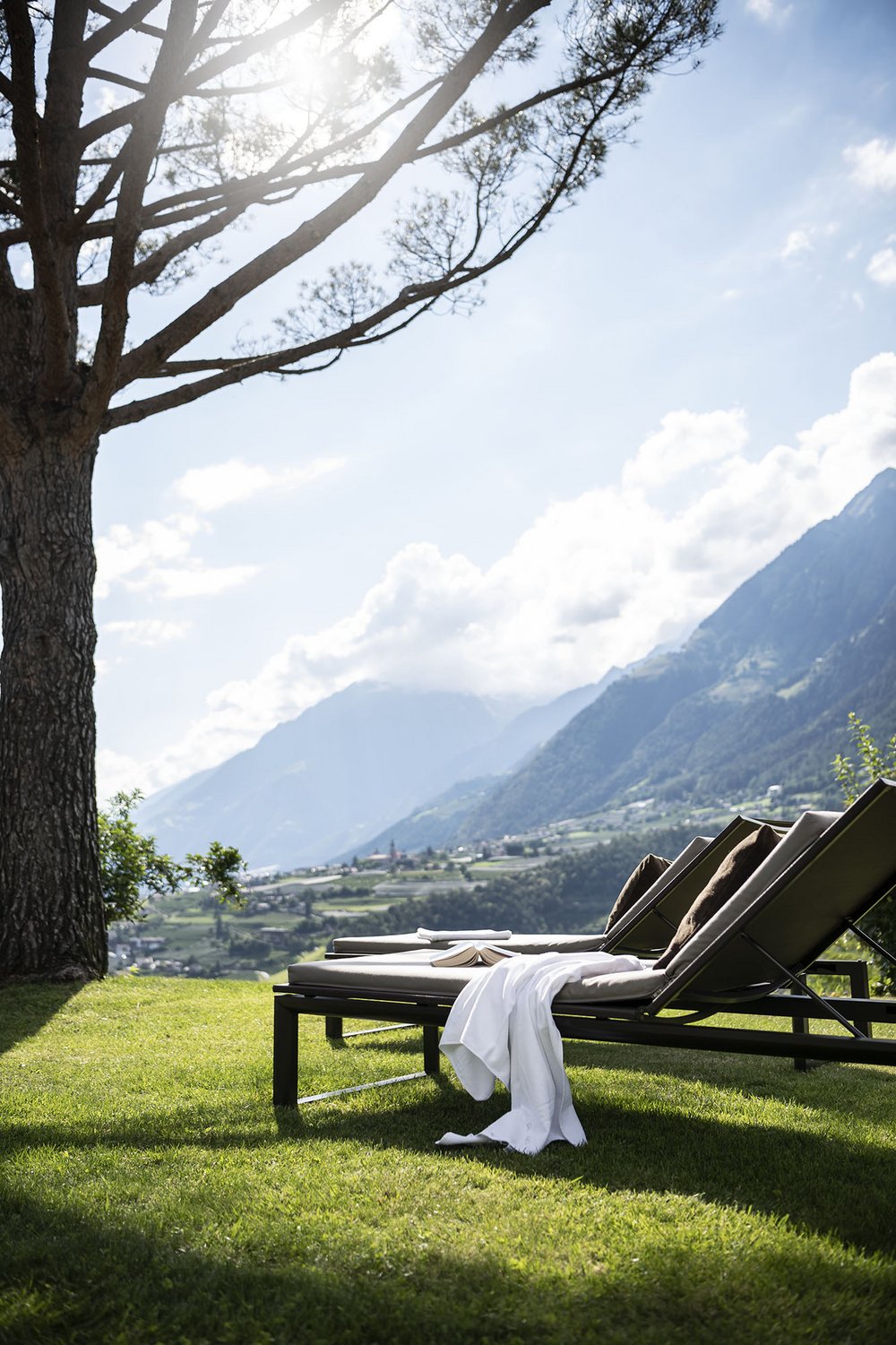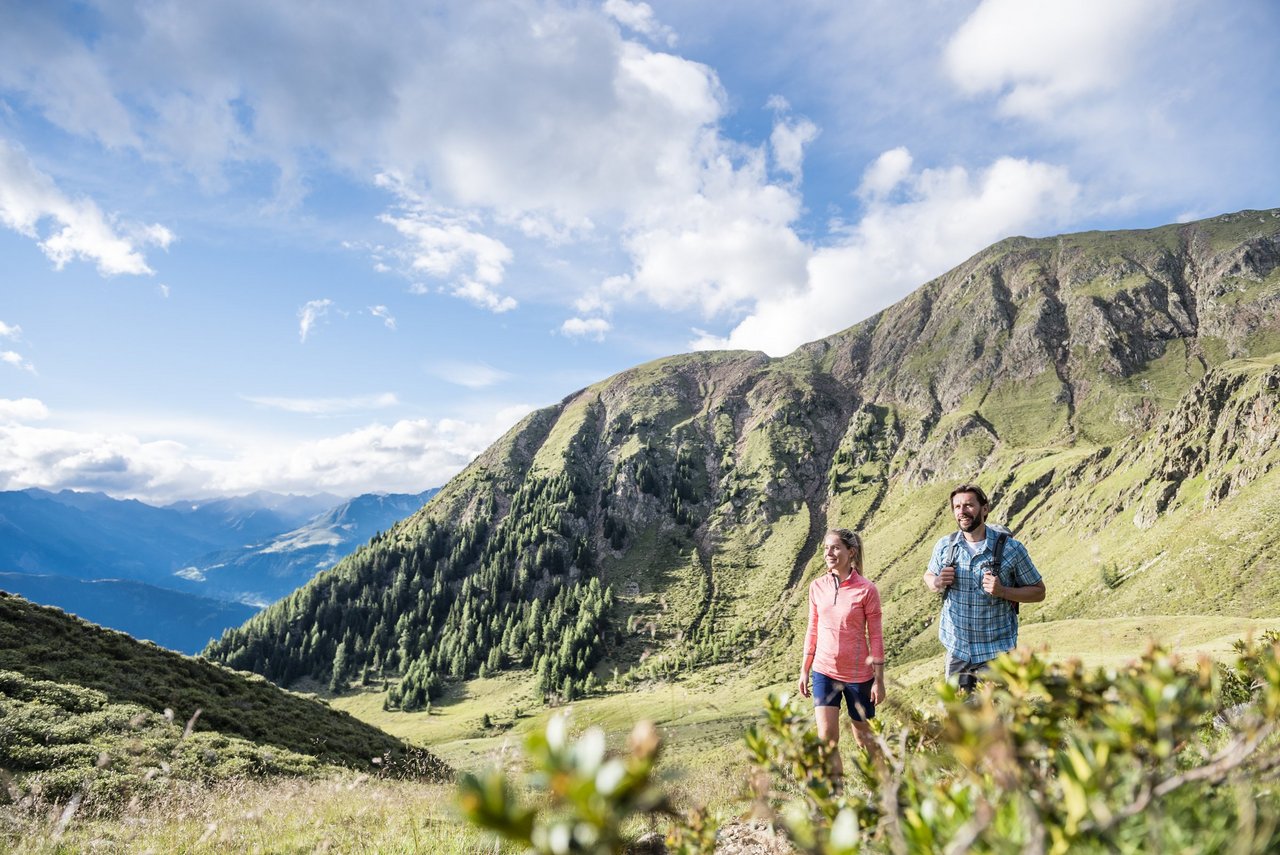 Out &
about
If you prefer, you could spend your holidays at the Erzherzog Johann doing nothing more than soaking up the sun in the garden. Splendid as that might be, there's a lot you'd be missing. Amidst such abundant nature, it's better to be out and about, exploring the verdant terrain!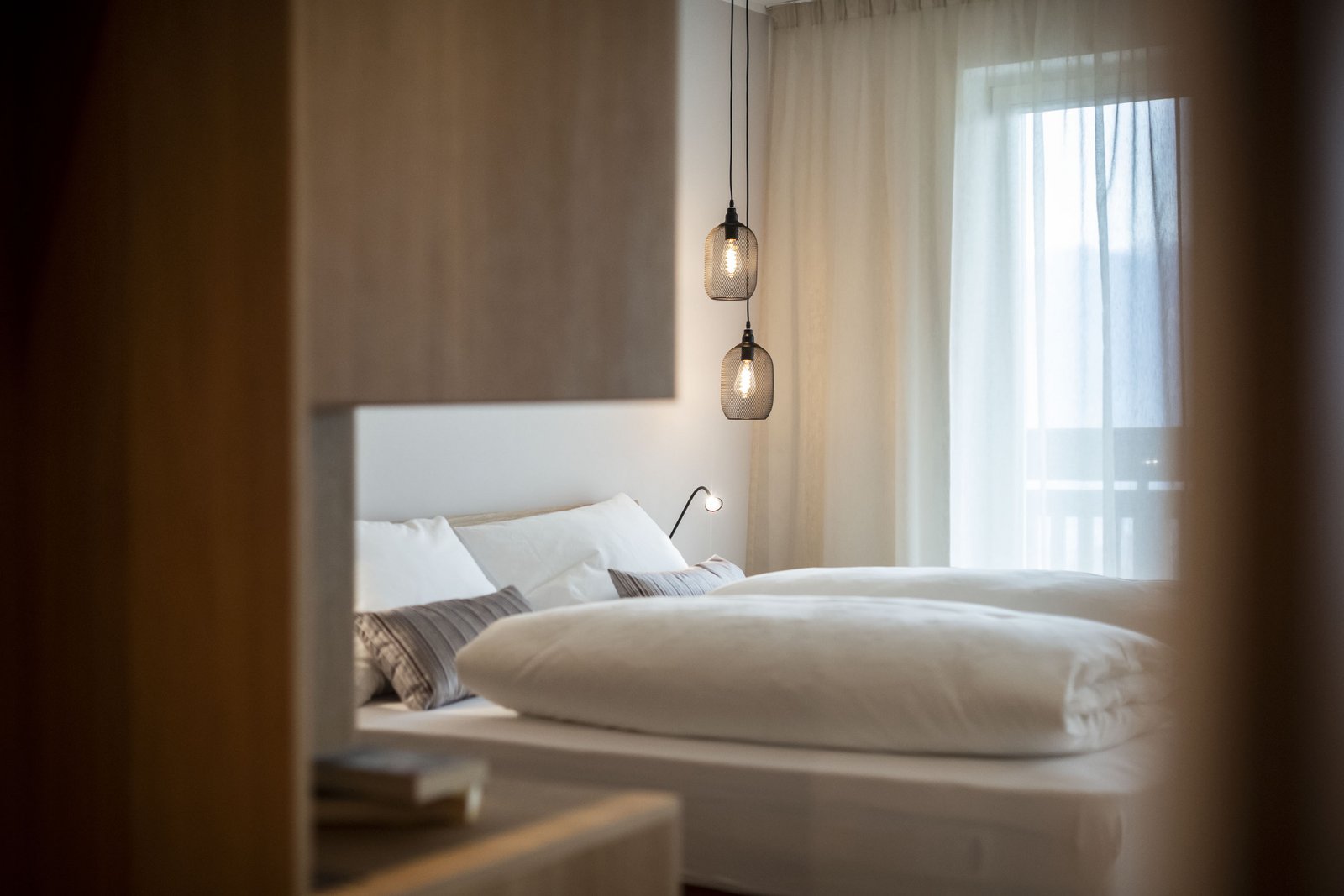 Your home away from home, right here on our sunny slope
The rooms and suites at the Erzherzog Johann Hotel have all the mod cons you might need. Your long-awaited mountain vacation: with breath-taking views on the Texelgruppe and the Ifinger mountains thrown in for good measure!